EEOB Seminar
Thursday, October 4, 2012 -

1:00pm

-

2:15pm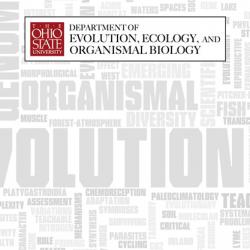 Teja Tscharntke
Department of Crop Sciences, University Göttingen
Professor Teja Tscharntke will discuss the role of landscape composition
in determining ecological community structure, ecosystem functioning
and the delivery of ecosystem services. His lecture will offer a series of
hypotheses derived from studies of human-modified landscapes aimed at
promoting further research. He will draw on specific examples from
biological control and pollination biology.
Host: Karen Goodell