August 23, 2019
Publications by EEOB Faculty August 1 - August 31
Image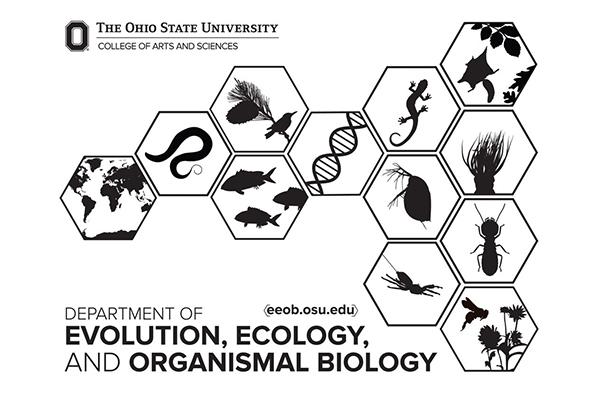 Description
Toward Sustainable Environmental Quality: Priority Research Questions for North America
Anne Fairbrother, Derek Muir, Keith R. Solomon, Gerald T. Ankley, Murray A. Rudd, Alistair B.A. Boxall, Jennifer N. Apell, Kevin L. Armbrust, Bonnie J. Blalock, Sarah R. Bowman, Linda M. Campbell, George P. Cobb, Kristin A. Connors, David A. Dreier, Marlene S. Evans, Carol J. Henry, Robert A. Hoke, Magali Houde, Stephen J. Klaine, Rebecca D. Klaper, Sigrun A. Kullik, Roman P. Lanno, Charles Meyer, Mary Ann Ottinger, Elias Oziolor, Elijah J. Petersen, Helen C. Poynton, Pamela J. Rice, Gabriela Rodriguez‐Fuentes, Alan Samel, Joseph R. Shaw, Jeffery A. Steevens, Tim A. Verslycke, Doris E. Vidal‐Dorsch, Scott M. Weir, Peter Wilson, and Bryan W. Brooks. 2019. Environmental Toxicology and Chemistry;38:1606–1624.
Abstract
Anticipating, identifying, and prioritizing strategic needs represent essential activities by research organizations. Decided benefits emerge when these pursuits engage globally important environment and health goals, including the United Nations Sustainable Development Goals. To this end, horizon scanning efforts can facilitate identification of specific research needs to address grand challenges. We report and discuss 40 priority research questions following engagement of scientists and engineers in North America. These timely questions identify the importance of stimulating innovation and developing new methods, tools, and concepts in environmental chemistry and toxicology to improve assessment and management of chemical contaminants and other diverse environmental stressors. Grand challenges to achieving sustainable management of the environment are becoming increasingly complex and structured by global megatrends, which collectively challenge existing sustainable environmental quality efforts. Transdisciplinary, systems‐based approaches will be required to define and avoid adverse biological effects across temporal and spatial gradients. Similarly, coordinated research activities among organizations within and among countries are necessary to address the priority research needs reported here. Acquiring answers to these 40 research questions will not be trivial, but doing so promises to advance sustainable environmental quality in the 21st century. 
---
Advancing an interdisciplinary framework to study seed dispersal ecology
Beckman, Noelle & Aslan, Clare & Rogers, Haldre & Kogan, Oleg & Bronstein, Judith & M Bullock, James & Hartig, Florian & HilleRisLambers, Janneke & Zhou, Ying & Zurell, Damaris & Brodie, Jedediah & M Bruna, Emilio & Stephen Cantrell, Robert & Decker, Robin & Efiom, Edu & Fricke, Evan & Gurski, Katherine & Hastings, Alan & Johnson, Jeremy & Zambrano, Jenny. 2019. AoB PLANTS. 10.1093/aobpla/plz048. 
Abstract
Although dispersal is generally viewed as a crucial determinant for the fitness of any organism, our understanding of its role in the persistence and spread of plant populations remains incomplete. Generalizing and predicting dispersal processes are challenging due to context dependence of seed dispersal, environmental heterogeneity, and interdependent processes occurring over multiple spatial and temporal scales. Current population models often use simple phenomenological descriptions of dispersal processes, limiting their ability to examine the role of population persistence and spread, especially under global change. To move seed dispersal ecology forward, we need to evaluate the impact of any single seed dispersal event within the full spatial and temporal context of a plant's life history and environmental variability that ultimately influences a population's ability to persist and spread. In this perspective, we provide guidance on integrating empirical and theoretical approaches that account for the context-dependency of seed dispersal to improve our ability to generalize and predict the consequences of dispersal, and its anthropogenic alteration, across systems. We synthesize suitable theoretical frameworks for this work and discuss concepts, approaches, and available data from diverse subdisciplines to help operationalize concepts, highlight recent breakthroughs across research areas, and discuss ongoing challenges and open questions. We address knowledge gaps in the movement ecology of seeds and the integration of dispersal and demography that could benefit from such a synthesis. With an interdisciplinary perspective, we will be able to better understand how global change will impact seed dispersal processes, and potential cascading effects on plant population persistence, spread, and biodiversity.
---
Genetically Engineering Wild Mice to Combat Lyme Disease: An Ecological Perspective 
Allison A Snow. 2019. BioScience, biz080, https://doi.org/10.1093/biosci/biz080
Abstract
Genetic engineering of wild populations has been proposed for reducing human diseases by altering pathogens' hosts. For example, CRISPR-based genome editing may be used to create white-footed mice (Peromyscus leucopus) that are resistant to the Lyme disease spirochete vectored by blacklegged ticks (Ixodes scapularis). Toward this goal, academic researchers are developing Lyme-resistant and tick-resistant white-footed mice, which are a primary pathogen reservoir for Lyme disease in the United States. If field trials on small, experimental islands are successful, the project would scale up to the larger islands of Nantucket and Martha's Vineyard, Massachusetts, and possibly to the mainland, most likely with a local gene drive to speed the traits' proliferation, pending approvals from relevant constituents. Despite considerable publicity, this project has yet to be evaluated by independent professional ecologists. In the present article, I discuss key ecological and evolutionary questions that should be considered before such genetically engineered mice are released into natural habitats.
---