December 18, 2020
Student Profile: Julian Roberts, Graduating Senior in the Adams Lab
Image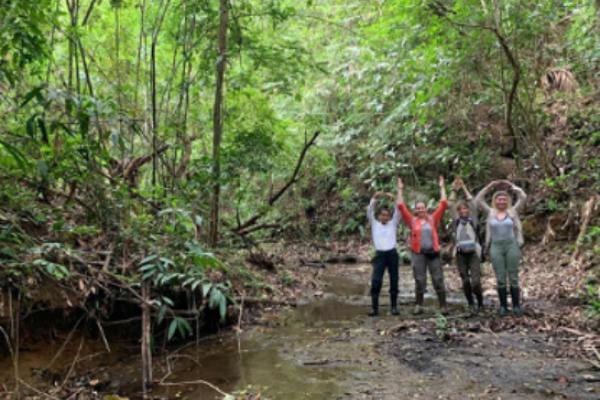 Description
Julian Roberts is a delight to all that know her. She is a remarkable woman with academic talent that warrants praise and respect. Despite her compressed academic schedule that allowed her to graduate in only 3 and a half years, she volunteered at Nationwide Children's Hospital while taking challenging courses for her Psychology Pre-Med degree, including 5 credits in undergraduate research. Her enthusiasm and dedication to provide healthcare to marginalized people of color likely fuels her drive but has also transcended into her commitment to scientific research. 
In OSU's study-abroad program, Tropical Behavioral Ecology and Evolution, Julian studied territorial behavior in a rare Panamanian ant species while enduring "tick bombs", pouring rain, and sticky tropical temperatures. Her research led to poster presentations at both the Denman Undergraduate Research Forum (in 2019) and at the Entomological Society of America meeting (in 2020). The posters focused on two different projects centered around ant behavior and chemical communication, and the latter was funded by OSU's Undergraduate Research Apprenticeship Program.
While juggling classes, research and the MCAT this summer, Julian also helped organize rallies for racial justice in her hometown of Yellow Springs, Ohio. Her many accomplishments have demonstrated that she is a natural academic- and community-leader. As she winds down her time here at OSU, Julian's work will carry on through collaborations. In 2021, she will co-author a peer-reviewed scientific article, thanks to her work in Panama. She recently accepted an offer to begin an accelerated 15-month nursing program at New York University, where she will proudly represent women of color in the medical field. Julian's commitment to making the world a better place is unwavering, and without a doubt, will continue to make valuable contributions to society.
---